March is when it all starts to get busy in the vegetable garden as, hopefully, spring is on its way and the weather is warming. However, for many of us, March now means frosts and snow as the weather is colder and unpredictable.
Interestingly, in the UK, March 25th (The Feast of the Annunciation or Lady Day) used to be the start of the year, aligning with the spring equinox. When the Gregorian calendar was adopted in 1752, the start of the year moved to the 1st January.
Harvesting
Now is the time to harvest the last of your leeks and freeze them or make them into soup. Any parsnips left in the ground need harvesting as they are biennials and will start to grow again. These can be mashed with carrots and frozen, but will not store now for very long. If they are put in damp sand, they will store for maybe a month, but the plant will start to sprout anyway.
Keep an eye on your purple sprouting broccoli as there may still be some of this to harvest, particularly if you planted a late variety.
There could still be chard, Brussels sprouts, kale, swedes and winter cauliflower to harvest too.
Sowing and Planting
Due to the sheet variation in weather these days in March, you have to use your judgement somewhat to determine when the best time to plant things is. If the weather is just cold, but not too wet, you can warm the soil with cloches or fleece. Weigh down fleece with plastic bottles filled with water; this holds the fleece down without damaging it.
Onion and shallot sets can be planted out and onion seeds can be planted direct. Onions that were started earlier by seed can also be planted out now. Protect them with small polytunnels or cloches otherwise you can find pigeons pulling them up.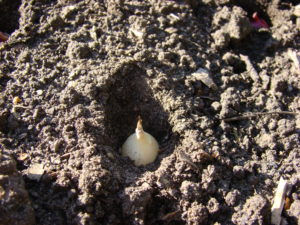 Now is the time to start an asparagus bed from crowns. As this is a permanent bed, think carefully about where you are going to position it and remember it will take a couple of years before it starts producing a crop. Follow the instructions that came with the crown and fill the bottom of the trench with well-rotted manure to give the crowns a good start.
In the middle of March, you can start planting your potatoes. Planting potatoes in sacks in your greenhouse or polytunnel can give you an early harvest.
Jerusalem artichokes can still be planted this month too. As it is hard to get all of the tubers out of the ground (like potatoes), these are usually considered to be permanent beds.
There is a lot you can start to sow this month too, including:
Beetroot
Broad Beans
Early Peas (try starting these in guttering in a greenhouse and then slide out into trenches next month)
Kohl Rabi
Leeks
Lettuce
Parsnips
Radish
Spinach Beet
Early Turnips
Many of these will benefit from cloching or fleecing in cooler areas.
Indoors, you can start off your cucumbers, aubergines, peppers and tomatoes.
Cane fruits and bare rooted fruit trees can also be planted this month.
March Jobs
Apple and pear trees should still be dormant, so if you haven't had a chance to prune them, now is the time. Gooseberries and currant bushes can also be pruned. Spread some compost or fertiliser around the base of your fruit bushes too. Trees like to have some wood ash spreading under them at this time.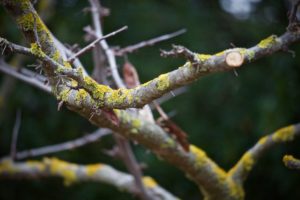 Although there is a lot to do in the vegetable garden, it is not as busy as the coming months, so there is time now to finish up any construction jobs and tidy up.
Greenhouse and Polytunnel Jobs
These should be warming up nicely now, but will still be cold at night and there is a risk or frost.
You can plant some vegetables directly into the soil in your greenhouse or polytunnel. Just be aware that many of these will not ripen until June or July. If you are planting tomatoes or cucumbers as well, make sure you leave space for them as June/July is too late to plant these vegetables. Vegetables you plant include:
Beetroot
Carrots
Dwarf and climbing French beans
Peas
Mangetout
Radish
Turnips
Seedlings started previous can be planted including:
Lettuce
Scallions
Early cabbage
Calabrese
Early leeks
Perpetual spinach
Swiss chard
Rocket
Some seeds can be started too and will be ready for planting in May, these include:
Aubergines – plant 5 seeds in a 3″/7cm pot and transplant when large enough to handle
Basil – plant 4 seeds per cell in a seed tray, later in the month
Chillies – plant 5 seeds in a 3″/7cm pot, early in the month and transplant later
Courgettes – plant 1 seed per 3″/7cm pot
Peppers – plant 5 seeds per 3″/7cm pot and transplant when later enough to handle
Pumpkins – plant 1 seed per 3″/7cm pot
Squashes – plant 1 seed per 3″/7cm pot
Tomatoes – plant 5 seeds per 3″/7cm pot and transplant when later enough to handle
Cucumbers are best not planted just yet; wait until April and you will get much better results.
Seeds can be planted now for planting outdoors later, including:
Cabbage (early varieties only)
Calabrese
Celery
Celeriac
Kohl rabi
Leeks
Lettuce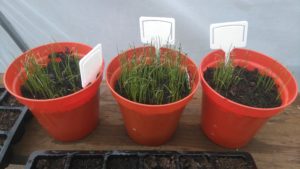 Everything in your greenhouse and polytunnel will need watering more often now, probably about twice a week. Be careful not to saturate the beds though.
Ventilation is important, but doors and windows need to be closed at night as it is still too cold. Dig compost or well-rotted manure into empty beds ready for planting. Keep earthing up your potatoes to protect the new shoots from frost damage.
Keep an eye out for pests such as aphids, cutworms and leatherjackets and treat appropriately.